The surprising moment of black bear cubs showing their contentment when seeing many apples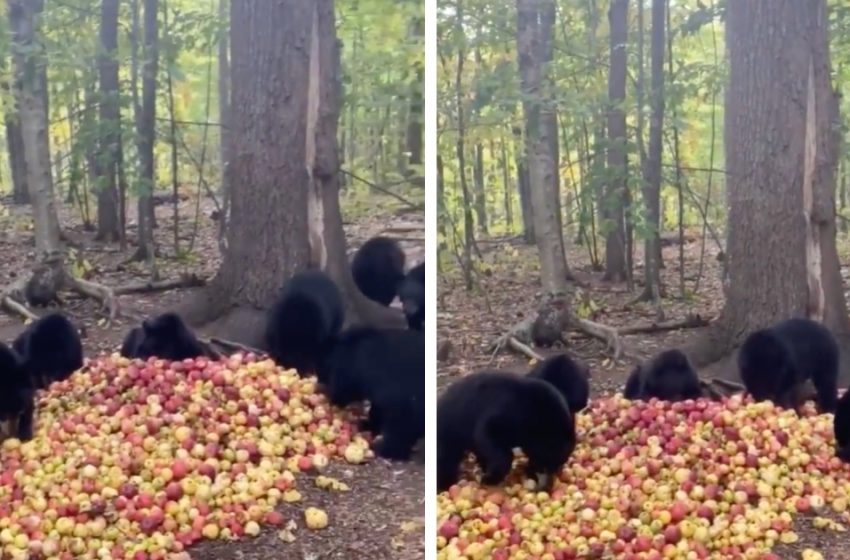 If you don't imagine how the animals can express their emotions lile humans, here is a vivid example of a sweet moment when tge bear cubs get thrilled seeing a plenty of apples under the tree.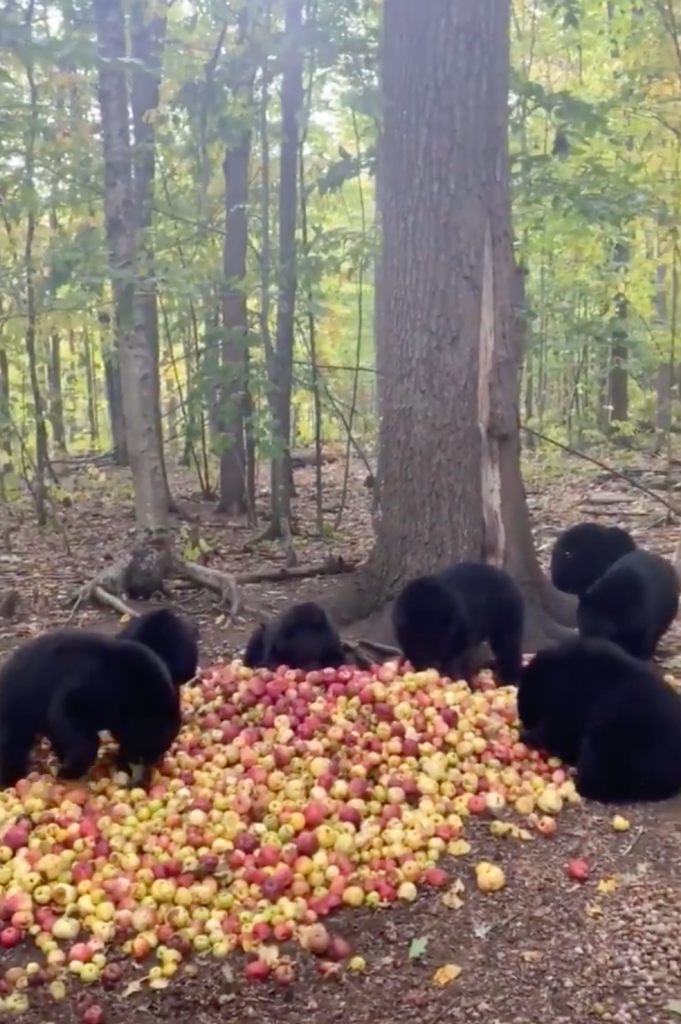 It is known that these wonderful animals love fruits especially apples. And the caring staff of the Kilham Bear Center decided to cheer their lovely babies and put the fruit under the tree. And they were amazed by the reaction of the sweet creatures when seeing it. They were literally joyful and contented. They even made loud sounds to express their gladness and joy.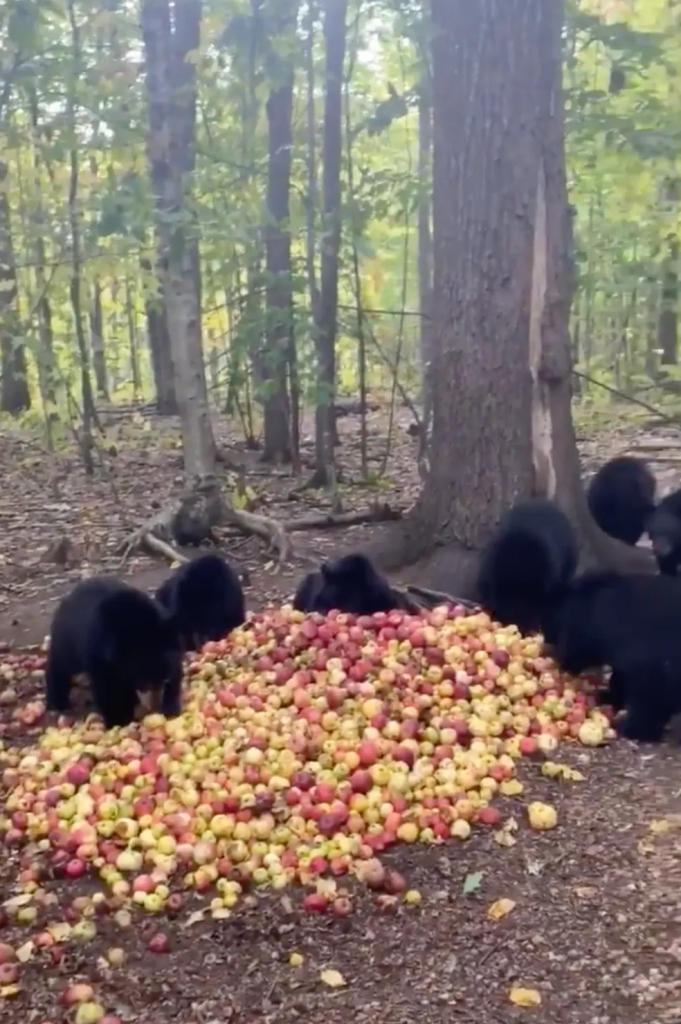 The workers were toucheda and surprised by such a lovely sight. They caught this on camera and posted on the Internet. It instantly went viral and people wrote different words of appreciation and delight.
Have you ever heard bear cubs make their 'sound of contentment'? @RaeWynnGrant pic.twitter.com/CpuuM86imw

— John Fusco (@JohnFusco12) September 25, 2020
These orphant bears were so cute and sweet. They really needed something happy and supporting in the sanctuary to feel protected and valuable. They were well-treated and cared there, and everyone did their best to make them be comfortable and cheerful.