The orphaned pony feels comfortable with his lovely companion — teddy bear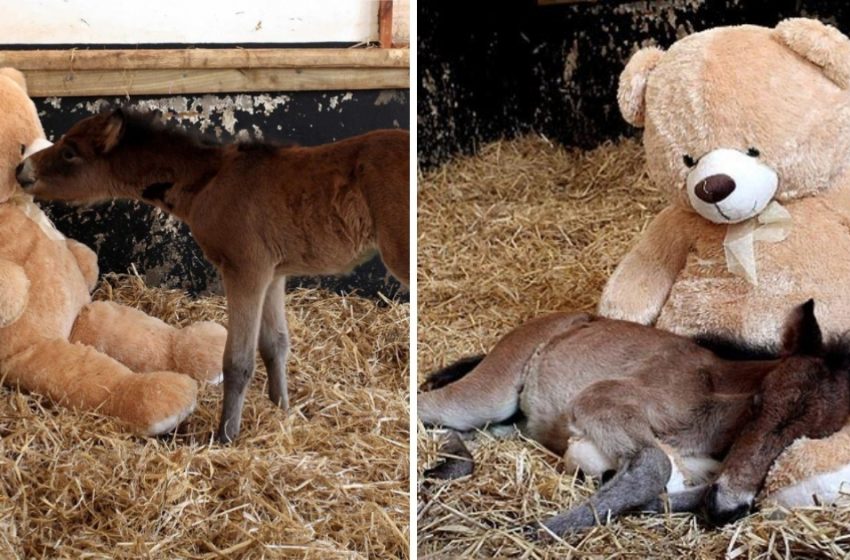 It is a lovely way to put a staffed toy with children to sleep with in order not to be afraind of darkness or something else. But it is interesting that not only humans but also animals have such a sweet and useful habit. They also need protection and comfort when feel scared or confused.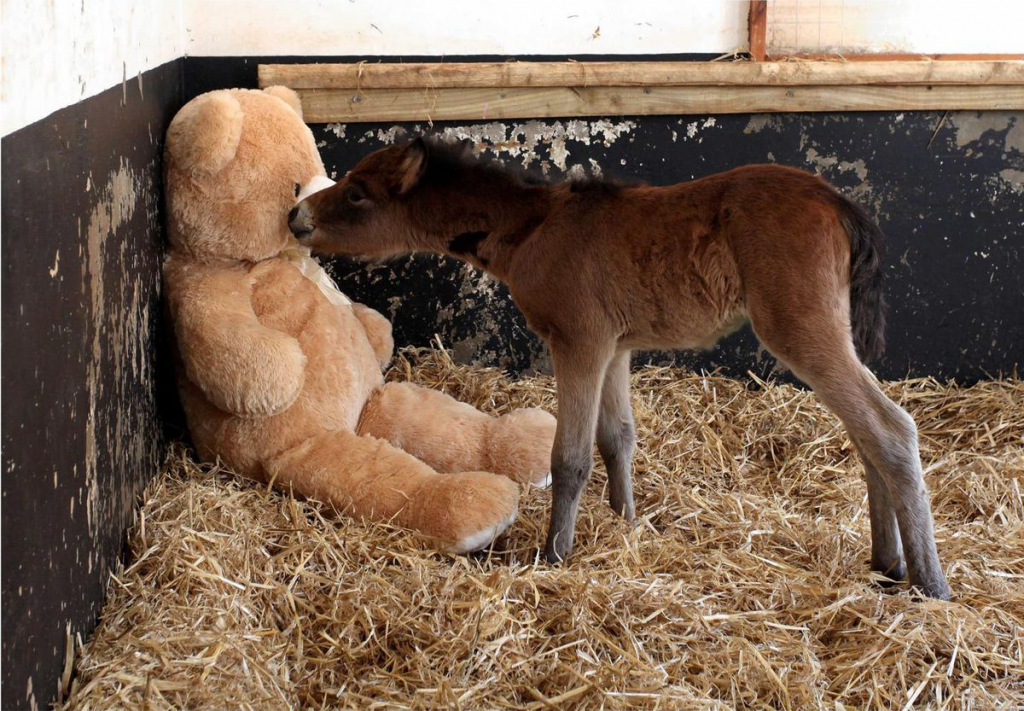 This little pony is one of these nice creature who was abandoned by his mother and deprived of the love and care he wanted. He was found alone in the field when he was just a newborn baby and left by his mom. So he was immediately transported to an animal shelter where the staff cared for him with huge attention.
The little animal was fed and nursed there but he needed more! He felt the lack of his mother's love and affection. He needed someone with whom he would feel comforted and protected. So the staff came up with an idea to put a big teddy bear in his enclosure for the sweet pony not to be alone. And it turned out to be a fantastic solution. As the workers couldn't be with the animal all the time, this toy became his adorable companion. He was cuddling it and sleeping warmly and happily. It was a great joy for him to be with this wonderful being.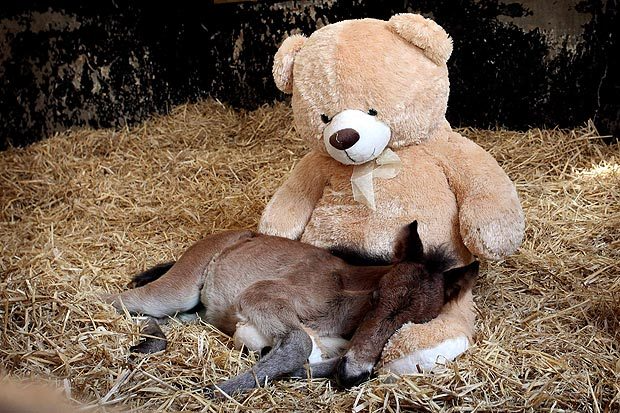 The nice animal gradually became more active and playful. He felt peaceful and joyful with his faithful friend. Everyone was glad to see that he had changed completely. The staff also has decided to try this lovely method for the other animals in the shelter.