Bo and Jasper took time to adjast to each other. But finally they made friends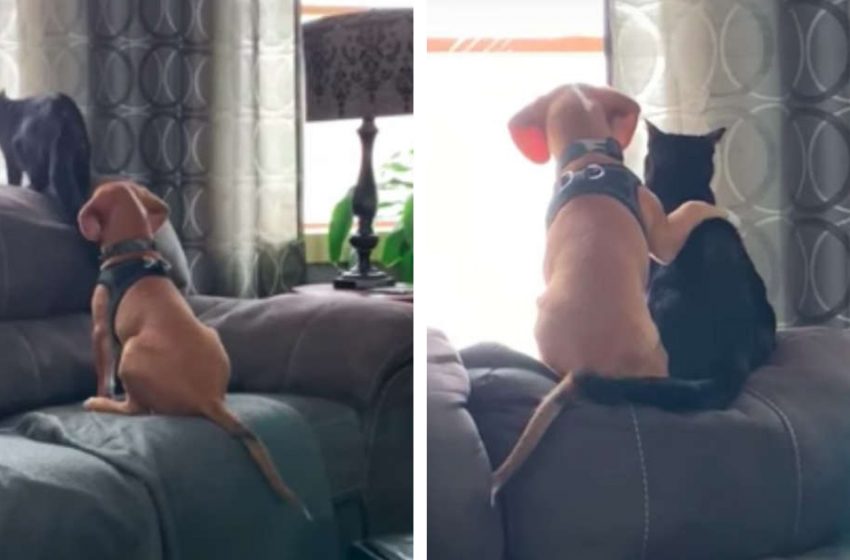 Lisa Olsen-Plummer has two little pets, Bo, a sweet beagle, and Jasper most cute kitten ever. Two of them had a bit of a hard time getting along with each other. But seems like recently they have started finding a common language.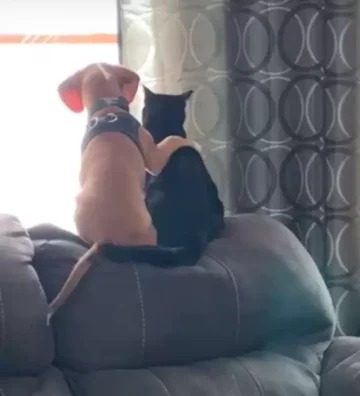 Both of them have got the habit of sitting together on the sofa and watching birds from the window.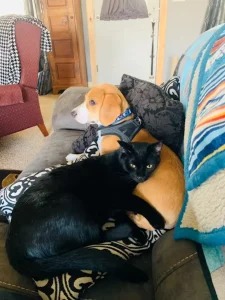 At times they still quarrel as all siblings do.
Yet, last week the owner noticed a really special moment shared between the two of them. Bo took his sit on the sofa where Jasper already was. He put his arm around Jasper to show all the love he has for the creature next to him.